Get the clean house you want with a cleaning routine you can live with.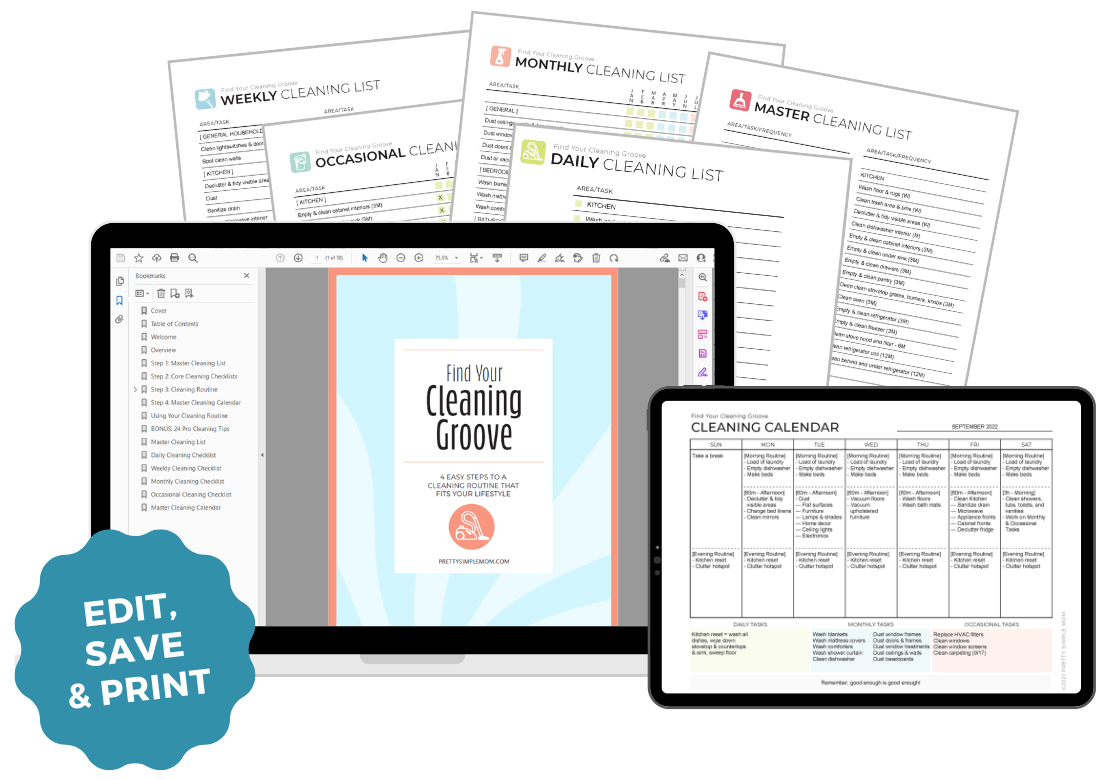 Find Your Cleaning Groove
Your step-by-step guide to a personalized cleaning routine.
Cut though the avoidance, overwhelm, and expectations that make keeping a clean house harder than it has to be.
This is a digital product that you download and print at home. 
Create a flexible cleaning routine that fits your life, not the other way around.
This is a must if you want a plan that you're more likely to follow and maintain over time.
Get rid of unnecessary stress and anxiety, and enjoy your home more.
Put house cleaning in perspective, feel more calm and in control, and be more confident in your home.
Reap years of rewards for an investment of minutes.
Saving even an hour a week will total over 50 hours in just one year!  And that doesn't even count the reduction in stress.  How much is it worth to you?
This is a digital product that you download and print at home.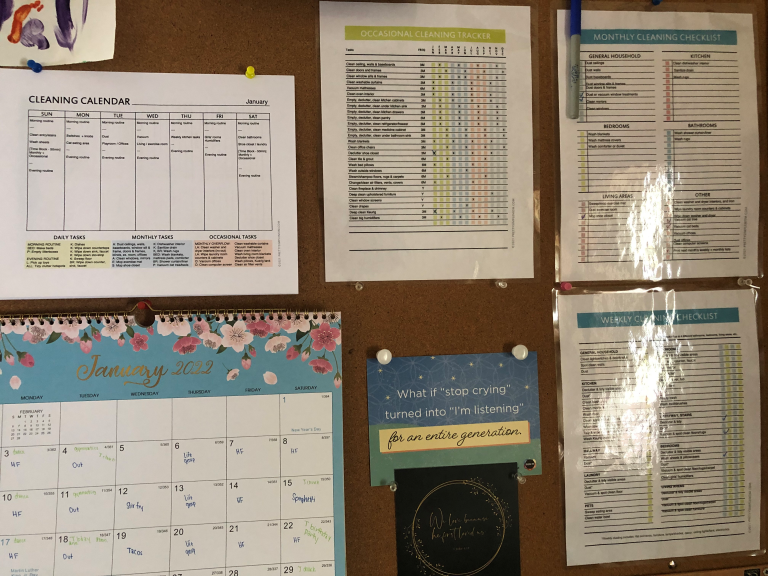 "I just had to reply and let you know that this system has totally changed our home. I'm someone who always goes nuts getting ready for company and then wishes my house was always that clean (your messaging was spot on lol). We got it all set up over the weekend and LOVE it. I know the initial excitement will eventually wear off, but we'll still have an incredible system to follow. Thank you so much!"
~ Krista M.
Enjoy a consistently clean home without feeling stressed or overworked.
Save time, money, and energy … today, next week, next month, and next year.   This is just the beginning.
The challenge of keeping a house clean can be stressful.  Sometimes very stressful.
I know it has been for me, and I'm guessing for you as well.
And it's not uncommon for this to go on for YEARS.  Think about that.  
With busy lives, it's daunting to find a new way of doing things.
So it gets pushed to the back burner and the cycle continues.  
Or, maybe you had a good routine, only to have life change on you and now it doesn't work so well anymore.  So you're struggling again.  
Are you so used to this that you just accept it as normal, maybe even joke about it?
My joke used to be, after a cleaning frenzy getting ready for guests, that we should have company more often.   Maybe you've even thought or said that one yourself.
Just

avoid

cleaning your house?
Clean here and there, now and then, with

no real plan

?
But what if THIS became your new normal?
You have enough time to get your cleaning done.
You're not embarrassed when someone stops by unexpectedly.
Your home is consistently clean.  No more marathon cleaning or highs and lows.
This is a digital product that you download and print at home. 
It's not complicated, but it is powerful.
Brainstorm *all* your cleaning tasks.
Everything from daily tasks to things you only need to do once in a while.  Our prefilled lists and unique templates give you a huge jump start to make this quick and easy.
Answer some simple questions.
Easy workbook-style questions about your preferences and lifestyle help you narrow down the specifics of your new routine.  
Pull it all together on one easy-to-use page.
Our all-in-one calendar template will be your daily go-to checklist because it holds all the critical info you need about your tasks and routine.
You'll receive one file that contains everything you need:
The Workbook (50+ pages)
5 Key Cleaning Checklists and Trackers
Master Cleaning Calendar Template
The file is in Acrobat PDF format with fillable areas so you can Edit + Save + Print as often as you like.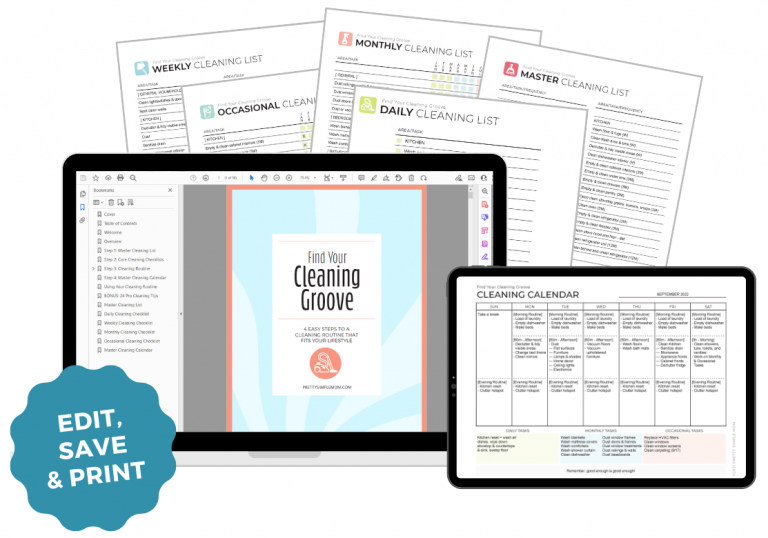 This includes over 50 pages of information and instructions.  
You'll learn proven strategies, answer important questions, and discover what you personally need in a cleaning routine.
I walk you through each of the steps below in detail, so you know exactly what to do.

Step 1:  Create your Master Cleaning List
Step 2:  Create your 4 Core Cleaning Checklists & Trackers
Step 3:  Create your Cleaning Routine Action Plan
Step 4:  Create your One-Page Master Cleaning Calendar
If you're really pressed for time, you can easily complete it in multiple parts.
Checklists + Trackers + Calendar
Our original templates are the heart of the product!
They are editable, easy to use and print beautifully.  Plus you can save your changes!
The 5 lists that form the foundation of your new routine are prefilled.  Just modify to suit yourself, or easily delete everything and start with a blank template.  Your choice. 
Prefilled lists give you a head start. 
Examples and Illustrations
I don't just tell you what to do, I show you.
Save the trouble of figuring out our tips yourself, and take advantage of what we've already learned.
And since everyone needs encouragement when starting something new, you'll get that along the way as well.
Getting Started with Your New Routine
I let you know the biggest temptation you will probably have, and should resist!
Plus, tips for fine-tuning your routine over time.
BONUS: 24 Pro Cleaning Tips
These were hand-picked to give you:
Actionable ideas that can save you time, money, and energy.
Simple ideas that to easily incorporate into your cleaning routine.
Get ready for the checklists you never knew you needed.
Lots of people sell checklists online, but none are quite like ours.
How do I know this?  Because I designed them myself!
Having the best tool for the job makes all the difference.
Why our checklists are different.
They capture more of the info you need
They work together as a simple system.
They're designed to be flexible.
Here are a few sneak peeks.
This is a digital product that you download and print at home. 
Frequently Asked Questions
How long will it take me to complete the workbook?
Less time than you might think.  Estimate about 90 minutes.  Of course, it could be more or less.  Also, its easy to complete in chunks.
What exactly will I have when I'm done?
An action plan for your new cleaning routine
Completed 1-page master cleaning calendar that pulls together your tasks and your new routine  
5 key completed checklists and trackers that cover all your housecleaning tasks year round
Your completed worksheets and the elements of your new routine
It is complicated?
No!  It would be if you had to sit down with a blank piece of paper and figure it all out yourself.  But we've made it a straightforward, step-by-step journey.  Just follow along.
Is this for me?
Find Your Cleaning Groove is designed to help you toward the goal of having a consistently clean home with a routine that you can comfortably maintain.  Sound good?
Is there a refund policy?
Yes, see below.  You have 30 days to request a refund if you're not satisfied.  Happy customers are our priority.
You can't beat a mom with a plan.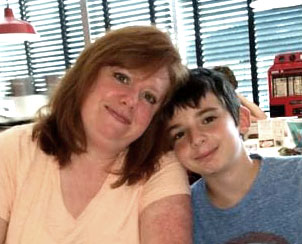 Hi, I'm Penny, the mom behind Pretty Simple Mom.
I've experienced first-hand all the unnecessary stress caused by not having a manageable way to keep my house clean.
With a family, an online business, and homeschooling in the mix, it was easy to let cleaning become hit or miss without a workable plan.
Now I want to help other moms avoid this and find what works for them.
That's why I created a way to help you Find Your Cleaning Groove.
Your purchase is risk-free.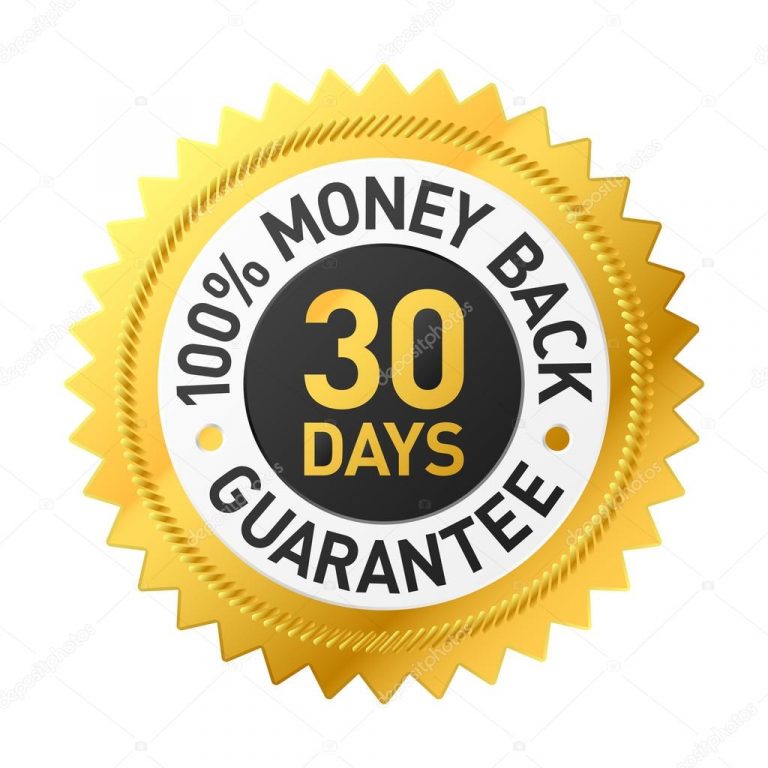 100% Money Back Guarantee
This is a fully downloadable digital product, but we want you to know we stand behind it.  We know you'll love Find Your Cleaning Groove as much as we do. But, if for any reason you're not completely satisfied, email us within 30 days of purchase and we'll issue a full refund.
Get started today and you'll thank yourself tomorrow!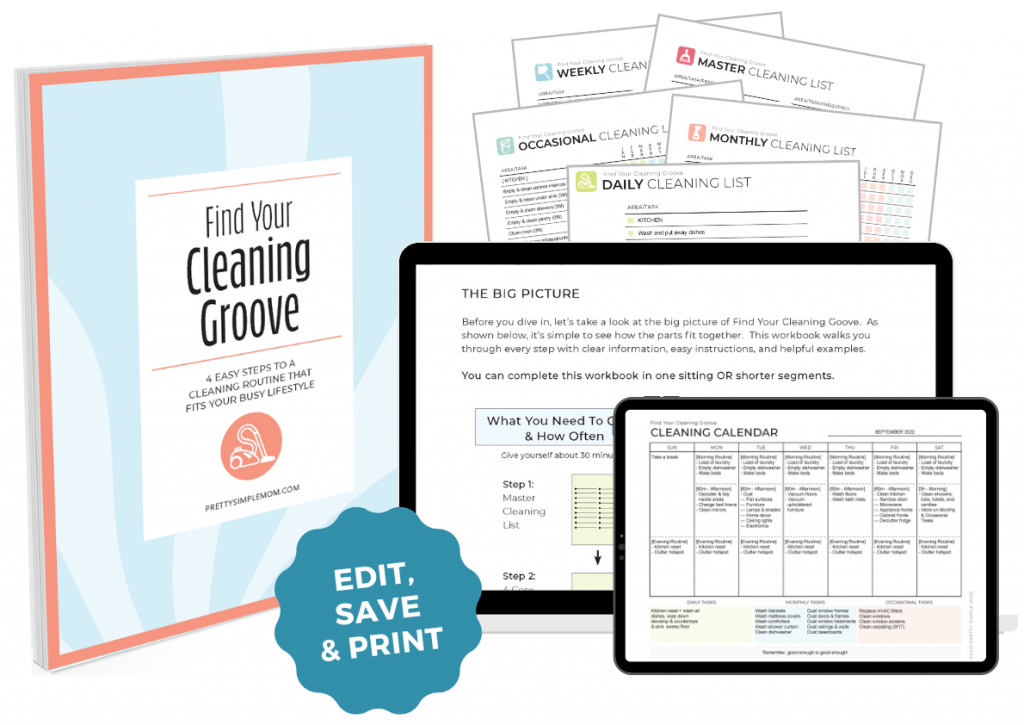 This is a digital product that you download and print at home.